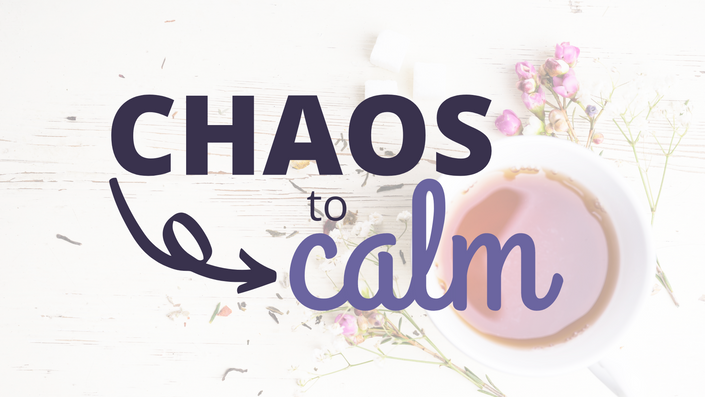 CHAOS TO CALM
Transform your mindset and habits to discover peace, happiness and purpose.
Enroll in Course
Do you feel like you should be happier...but you're just too overwhelmed with all of your responsibilities?
Would you like to have more energy and take better care of your health, but you feel guilty about taking time to yourself in your busy schedule?

Do you want to raise kids who love Jesus, but you barely have time to connect with him yourself?
Do you wish you were more calm, patient and self-controlled, but it's so hard not to let out your frustrations on the people you love most?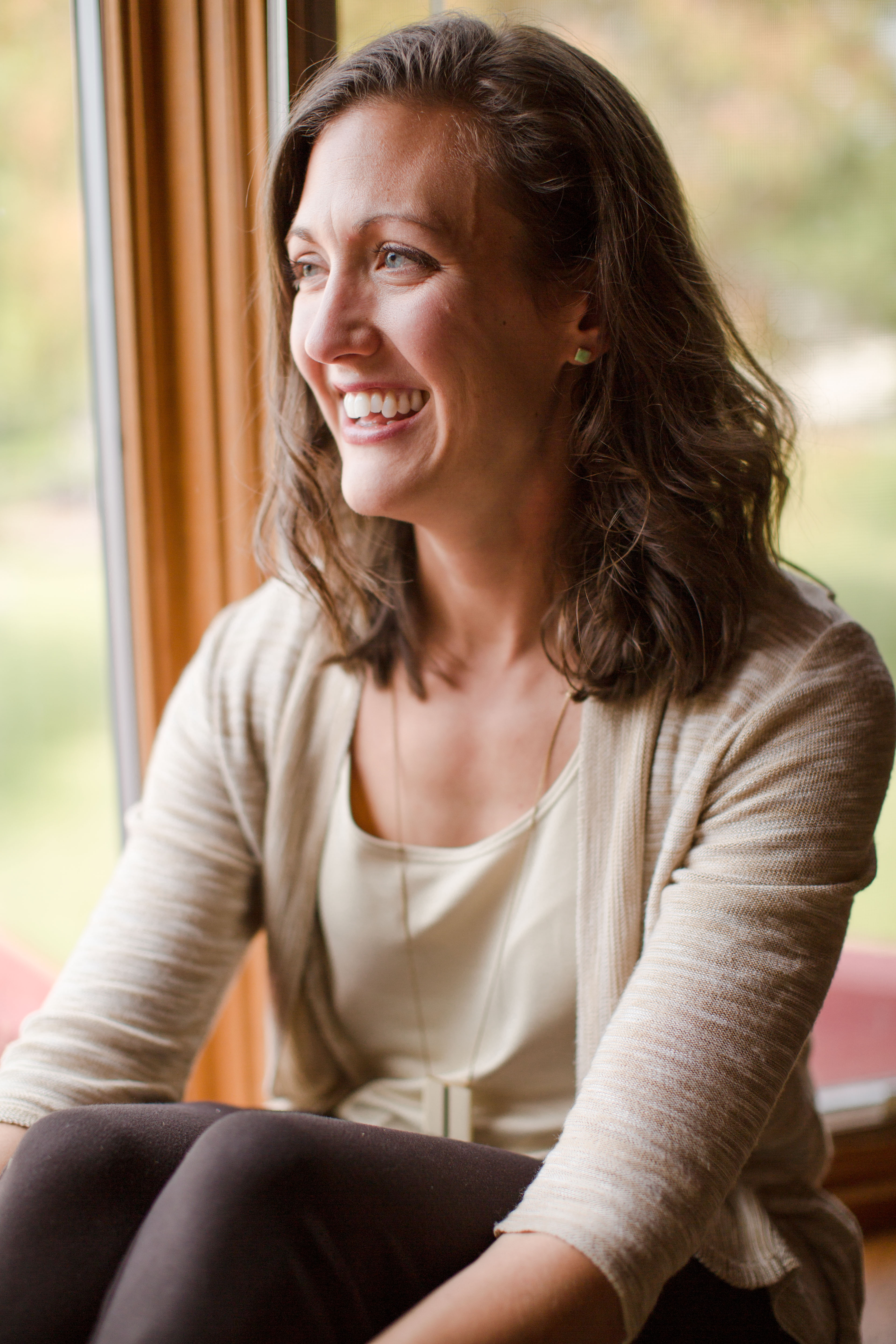 Hey there, my name's Gina. And I get it.
A few years ago, I was a hot mess. Exhausted. Overwhelmed. Lost. Defeated. Granted, I had three kids ages four and under. I assumed that it was just a part of the experience, the weekly (at least!) weeping sessions, the frequent desire to just start driving and not come back for a loooong while.
I had a couple of "come to Jesus" moments when I realized that something had to change.
Over time I developed a system that helped me understand why I was feeling so miserable, what I needed to change and how to actually implement those changes.
In other words? I learned how to manage my stress.
Today I can honestly say that, while I still have hard days, I feel like I can finally breathe again. My purpose is clear and I'm excited to face each day. I'm well-rested and healthy—even my chronic back pain disappeared. I have energy. And I'm a better mom and wife because of it all.
I am passionate about sharing what I learned with women who are suffering from chronic overwhelm and stress just like I was. I got certified in stress management coaching from the American Association of Christian Counselors to further my learning. And then I developed this course to help you, my friend.

Your life doesn't have to be chaotic and stressful.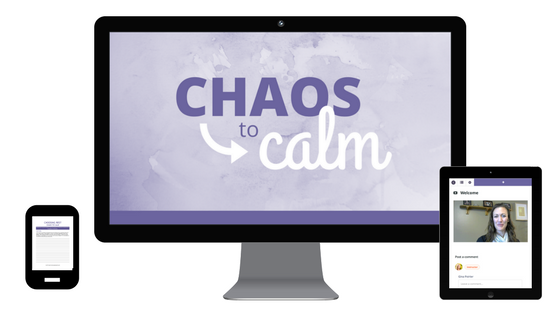 Chaos to Calm teaches a step-by-step process, based on biblical principles, for overwhelmed, exhausted women to take their lives back and be the women God created them to be. By the end of this course, you'll learn how to create a personal action plan that leads to more rest, a calmer life, and helps you be a much happier, healthier person.

Be the woman that you know God called you to be.
There's a huge gap of information out there when it comes to managing stress—which many of us are suffering from chronically.
On the one hand you'll find a lot of heart-filled devotionals about how we need to live less frantic lives. While they're inspirational, they contain very little practical advice (except maybe just try harder???)
On the other hand there are countless self-help resources and tools that lack the truth, power and grace that I see in the Bible. With the bazillion books out there, why are so many people still stressed to the max?
If you want true change, you need heart + action. I've got the tools that'll give you both.
IMAGINE FOR A MOMENT...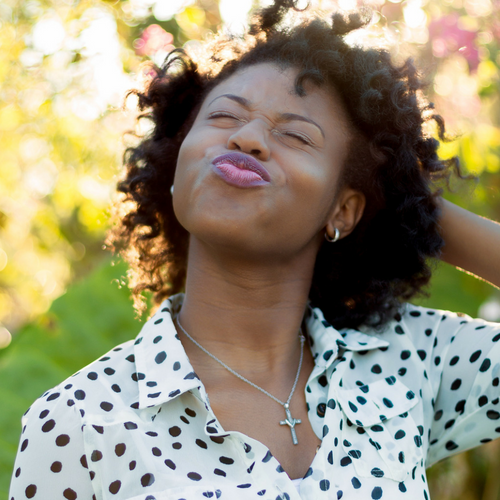 Getting sick less often, meaning fewer doctor visits and time away from what you actually want to be doing.
Feeling purposeful and excited to face your day in the morning when you wake up, rather than anxious or overwhelmed about all you have to do.
Sleeping better at night and feeling energized throughout the day without sugar or caffeine.
Feeling happier and laughing more, instead of frequently being irritable or worried.
Doing that thing you absolutely love without feeling guilty.
Fewer "mommy brain" moments and greater capacity to focus your attention.
Being 100% present and engaged in the precious time you spend with God, your spouse and your kids.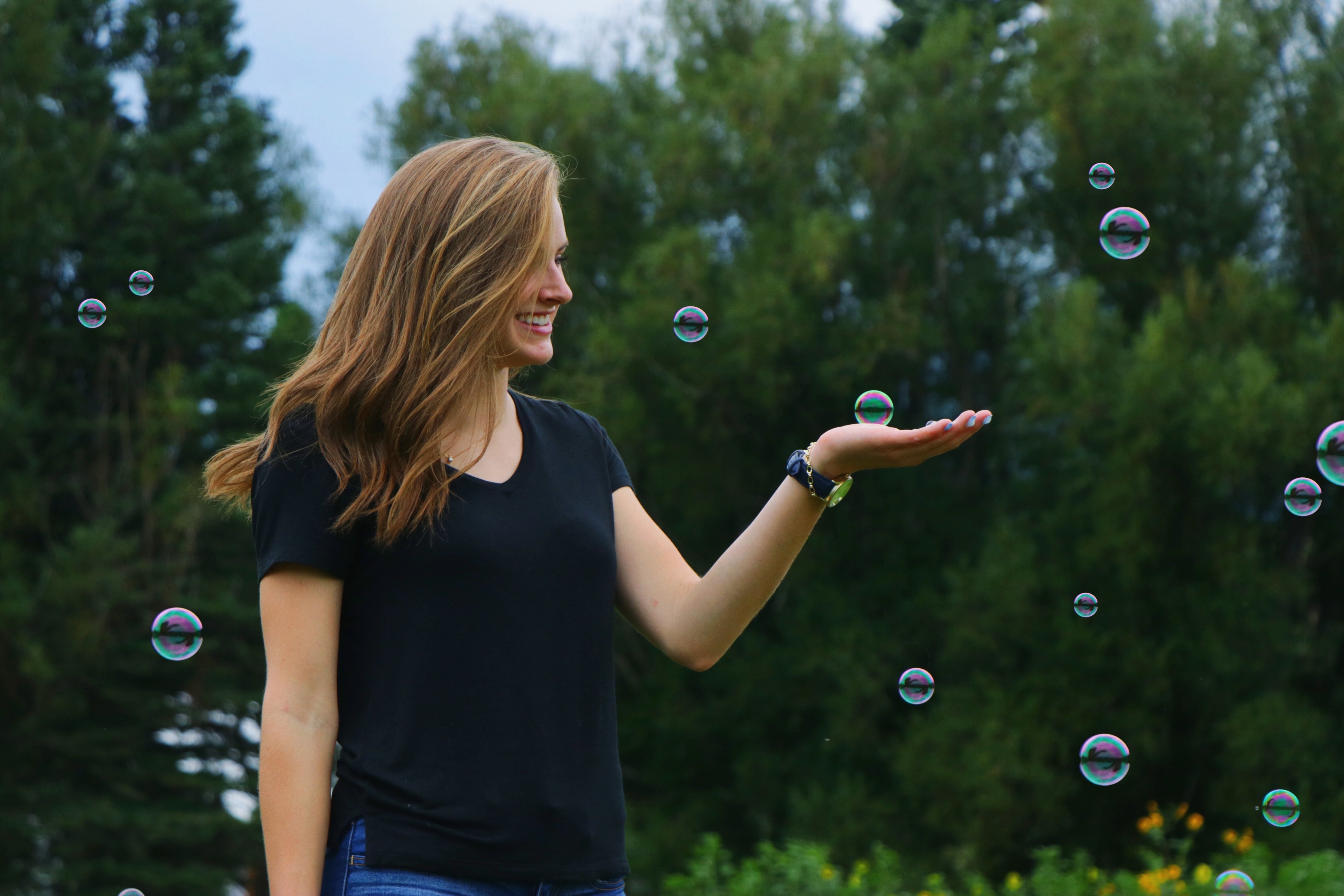 These are just some of the possibilities of what happens when you work through your stress the biblical way.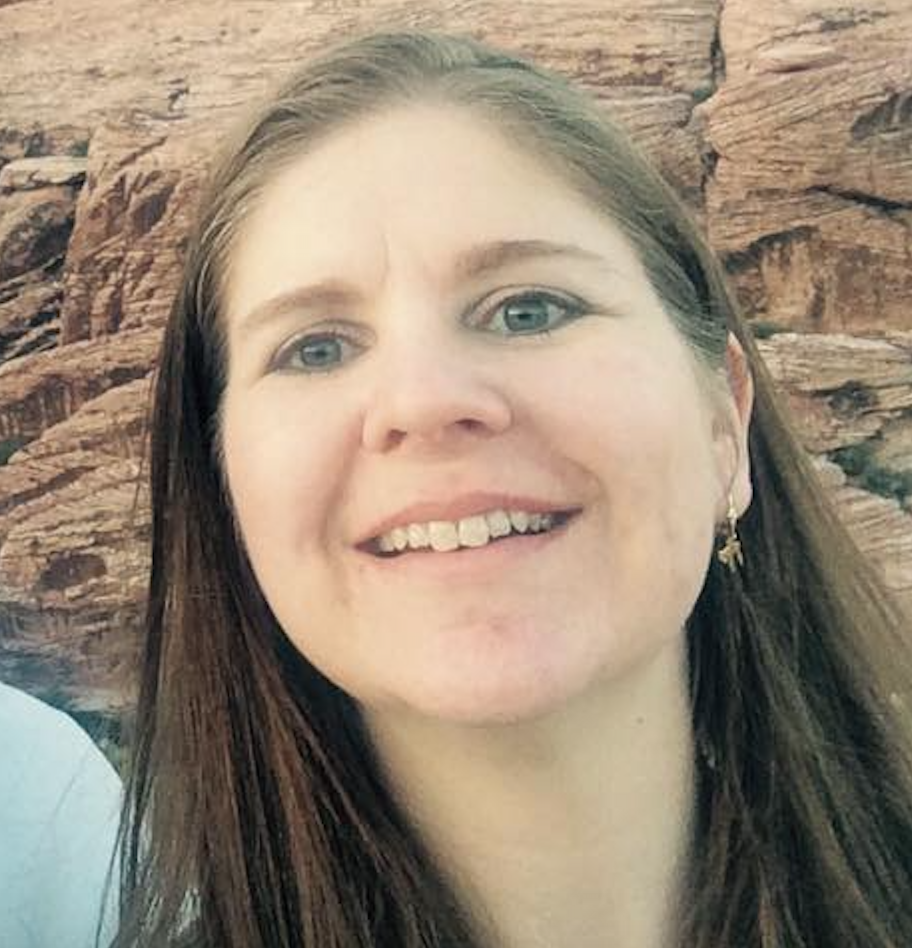 Gina played a huge role in getting me out of my depression and bringing me to a place of fulfilling the call on my life.
Now that I have found calm, for the most part, I'm seeing how I have (inadvertently) trained my kids to be anxious, frustrated and angry people. Thank God if I trained them before I can train them again. I'm already seeing fruit in that area, this is all in the past 2 months!
- Penny, homeschooling mom of 14 (yes, FOURTEEN)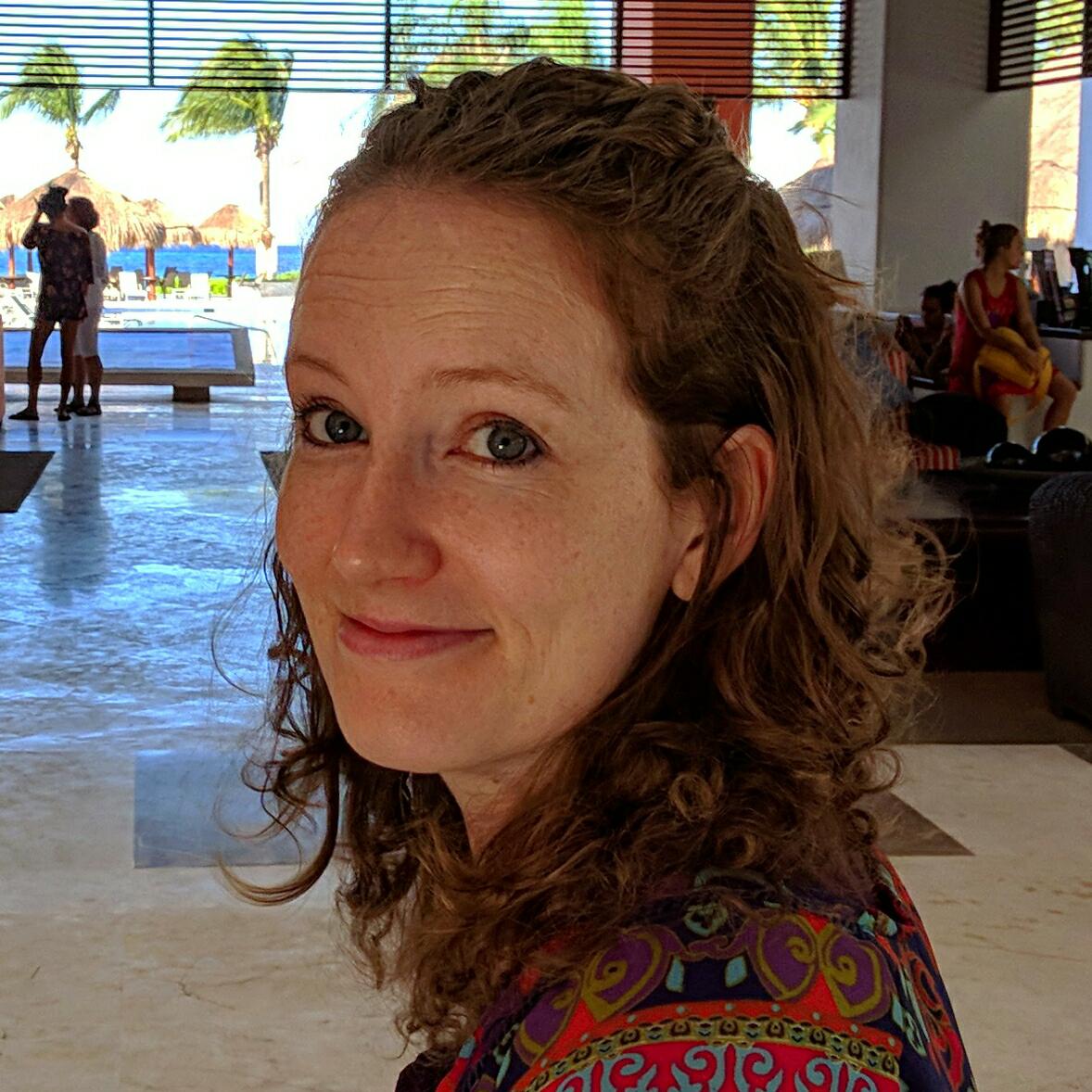 I loved this course!
After completing it, I still go back to the classes regularly. It has helped me identify the areas of my life that are in my control and those that are not and I have been able to adjust areas that were causing stress.
I started doing things I love again and have re-found past loves I had forgotten about! I was no longer spending hours binging on tv! Instead I started living my life! We haven't looked back!
This class helped me regain my vision for my life and what I really want when I am not overwhelmed with anxiety. It is well worth any price. Gina is an excellent teacher and each class is both interesting and practical. Life changing!
- Stephanie, mom of two, cancer survivor, women's ministry leader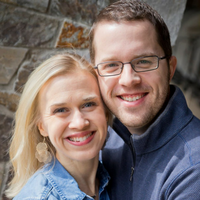 I am more patient and frankly just a nicer person...
This course gave me a godly perspective on stress. Just today I prayed through some of the things that were making me anxious and realized than most of them were out of my control so I could give them up to God instead of letting myself get anxious. It also has helped me understand the importance of biblical rest and has given me some great practicals to manage my priorities, say yes to the important things, and feel okay about saying no to the rest.
Reshuffling my priorities has highlighted the activities I don't want to be doing..Reshuffling my priorities has highlighted the activities I don't want to be doing.
- Andrea, mom of two, user research professional
So it's killing me but part of practicing rest is setting boundaries and saying "no" to good but not necessary things. This means not sending out Christmas cards. I typically send more than 100 cards and just can't do it this year.
Not sending Christmas cards was the first step of many I've been taking. Things were really hard and I was close to nervous breakdown...But this study got me pointed on the right path and encouraged me to get the extra help/resources and not view it as weakness.

Without these practical things and my faith I wouldn't be functional. I'm still not where I want to be but growing and that's what matters most.

- Amy, mom of two, recruiting manager
Course Curriculum
Copyright, Disclaimer and Disclosure Information
Available in days
days after you enroll
Chaos to Calm Stress Management Workbook and Other Bonuses
Available in days
days after you enroll
Part 1: A Foundation for Stress Management
Available in days
days after you enroll
Oh but that's not all! How about these BONUSES?
Downloadable Worksheets ($15 value)


Take course teachings to the next level with custom-created, printable worksheets that will help you go as deep as you want to and create a realistic action plan.

Private Facebook Group ($50 value)

Connect with other women who are going through the course and share each other's experiences. You can take the course at your own pace, but I highly recommend that you participate in our study group over the next few months.
Live Video Coaching Calls/Q&A ($150 value)

I am trained in stress management techniques and I am here for you! Not only do you get lifetime access to the course materials, but I'll run live coaching calls monthly. I am also available to answer your questions and help you work through your struggles at any time.
Over 2 Hours of Bonus Content ($100 value)
Need a little more help with retraining the way you think, understanding your personality or becoming a better planner? I've got several bonus videos for those specific issues. Choose what's most helpful for your personal journey—it's all included!
Refined Journey Meal Plan and Devotional ($17 value)
Do you turn to food to handle your stress? This devotional and meal plan will help you dig deep so you can better nourish your body, mind and soul.
Total Value: $429
Your Cost: $97
You might spend hundreds (or thousands!) of dollars on a life coach, counselor or classes to learn some of these strategies. Or you might spend a ton of time and effort trying to piece together this information on your own.
Not to mention...you can spend a lot of time in the doctor's office for stress-related health issues.
Save your time and money, my friend!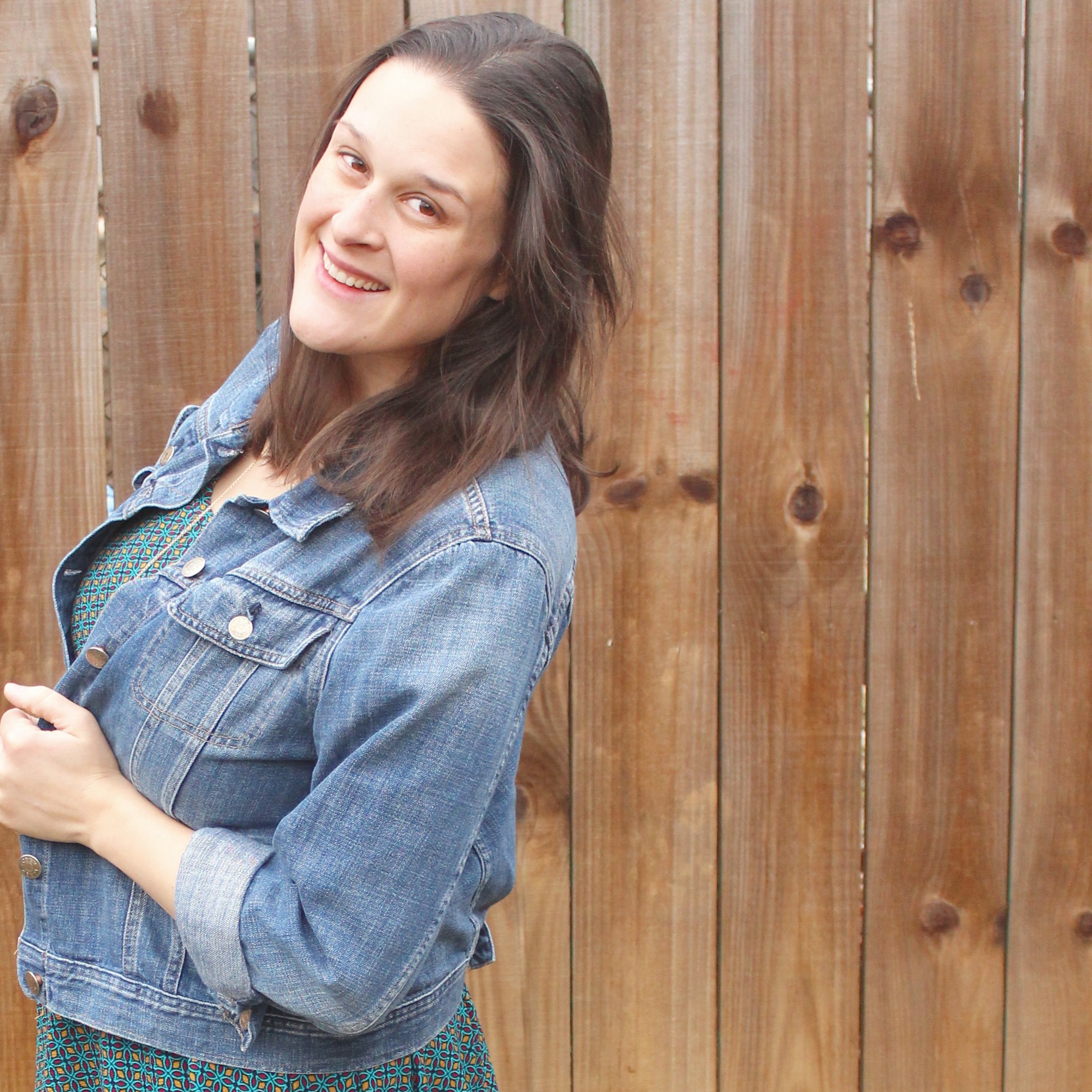 When I first heard about Chaos to Calm, I thought, "Well, I need my life to calm down before I can take this course!"
But then I heard Gina's story, and it related so much to mine that I signed up right away. I just was tired of feeling behind and stressed out all the time, but not knowing how to catch up. This course helped me realize that stress isn't the enemy, and how to manage it instead of fearing it.
Gina is a calming presence in her teaching, and walks the walk, having applied a lot of her teachings to her own life. She does such a great job of balancing biblical perspective, modern studies on stress, and practical application to make this course useful and effective.
- Jenn, mom of two, blogger at WhatYouMakeItBlog.com
100% HAPPINESS GUARANTEE
I'm so confident you'll love this course that if you change your mind, you can return it for a full refund within 30 days of purchase.

Frequently Asked Questions
What format is this course in?
This course is a combination of videos and worksheets. It's super-easy to access—all you need is an internet connection.
What kind of time commitment does it require?
I know that you're busy and I value your time. The course videos are 20 minutes or less, packed with the most valuable information you need to change your life. You can go at your own pace and access it at any time.
How long will I have access to the course?
Forever! You can take it at your speed and access the material as often as you need to. You'll also be an ongoing member of the Facebook community. Stress management is a lifelong process, so these are tools you can use indefinitely.
Is there a refund policy?
I offer a refund period of 30 days after you purchase the course.
I'm already a student of Choose Rest. How is this course different?
If you enjoyed my course on self-care, Choose Rest, and you're looking for the logical next step to put those principles into practice, Chaos to Calm is for you! I do cover some of the same material, which is why Choose Rest students receive a $30 off coupon. But Chaos to Calm covers waaaaay more, as you'll see in the course curriculum section.
Can I find this information anywhere else?
Nope, not the way it's presented. It took me years to construct this framework. Even then it didn't really come together until I was certified in stress management coaching in 2017. In general, I find the information out there regarding Christian stress management to be incredibly lacking. So while you could hypothetically figure some of this out on your own, you'll be en route to better health and happiness a lot quicker via this tried and true system.
Is this course just for moms?
While I created this course with moms in mind, the application is broad enough for anyone! I've had students who were single, empty nesters, working moms, stay-at-home moms, and from around the world.
Is the Bible teaching specific to a particular denomination?
No. This course is useful for anyone who wants to put general biblical principles into practice, regardless of denominational background. I present the scriptures; you can interpret them for yourself.
ENROLLMENT CLOSES OCTOBER 15, 11:59 PM EDT